Comic Pages: Terrenum (WIP)
Collaboration project with author/artist Travis Ricks https://www.behance.net/TxBRicks Programs utilized were Adobe Photoshop.
This is a work in progress comic that I have collaborated with one of my good friends, Travis Ricks (who you can find here https://www.behance.net/TxBRicks )

For this project, we proposed to deliver a 5 page sample of our comic "The Greatest Adventures in the Hole World: Terrenum"

The process was using Travis's mind to construct the scene/script process, we would thumbnail out the scenes, while he's paint in the pencils, and I'd handle final inking.

Currently, the first two pages are inked.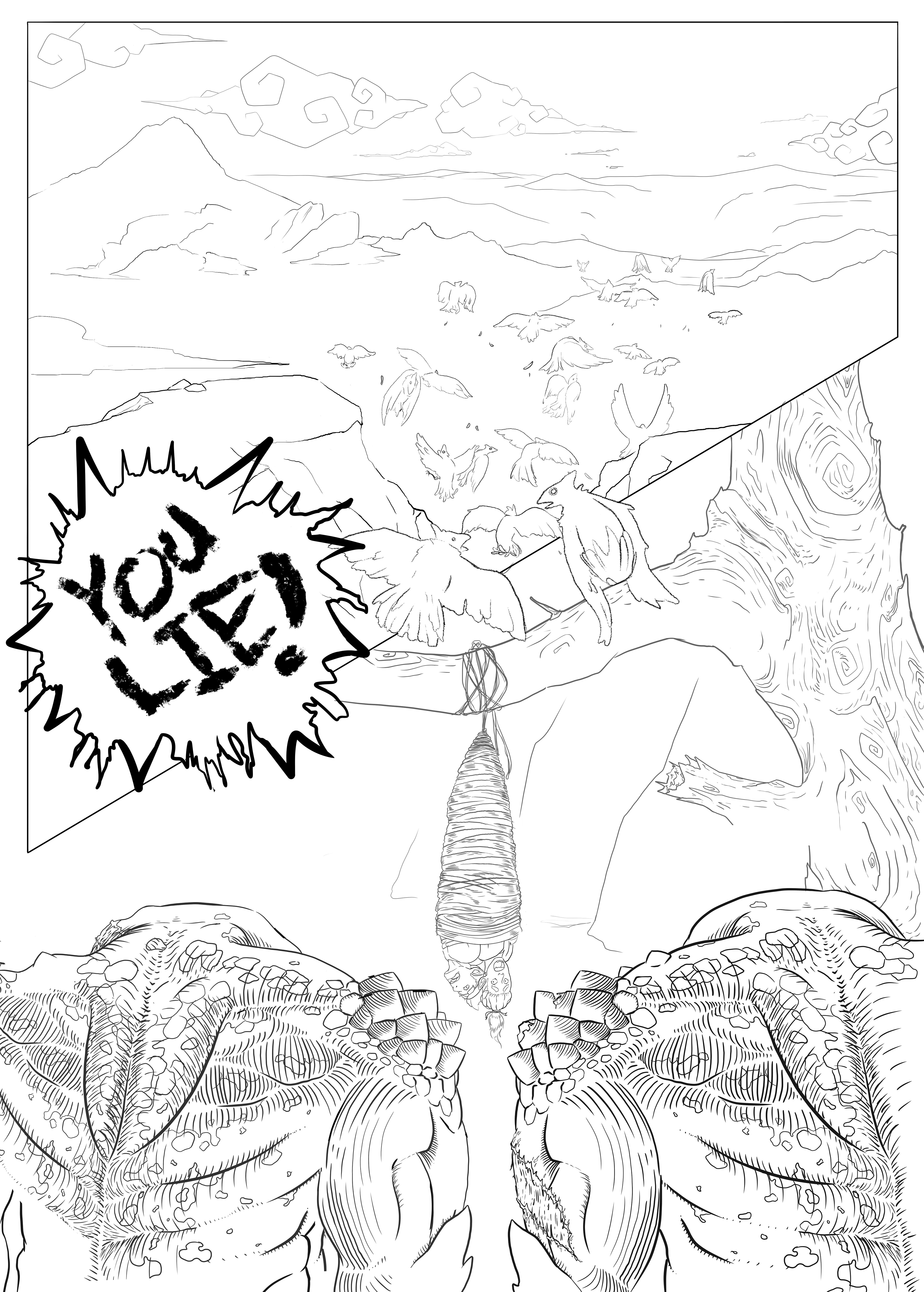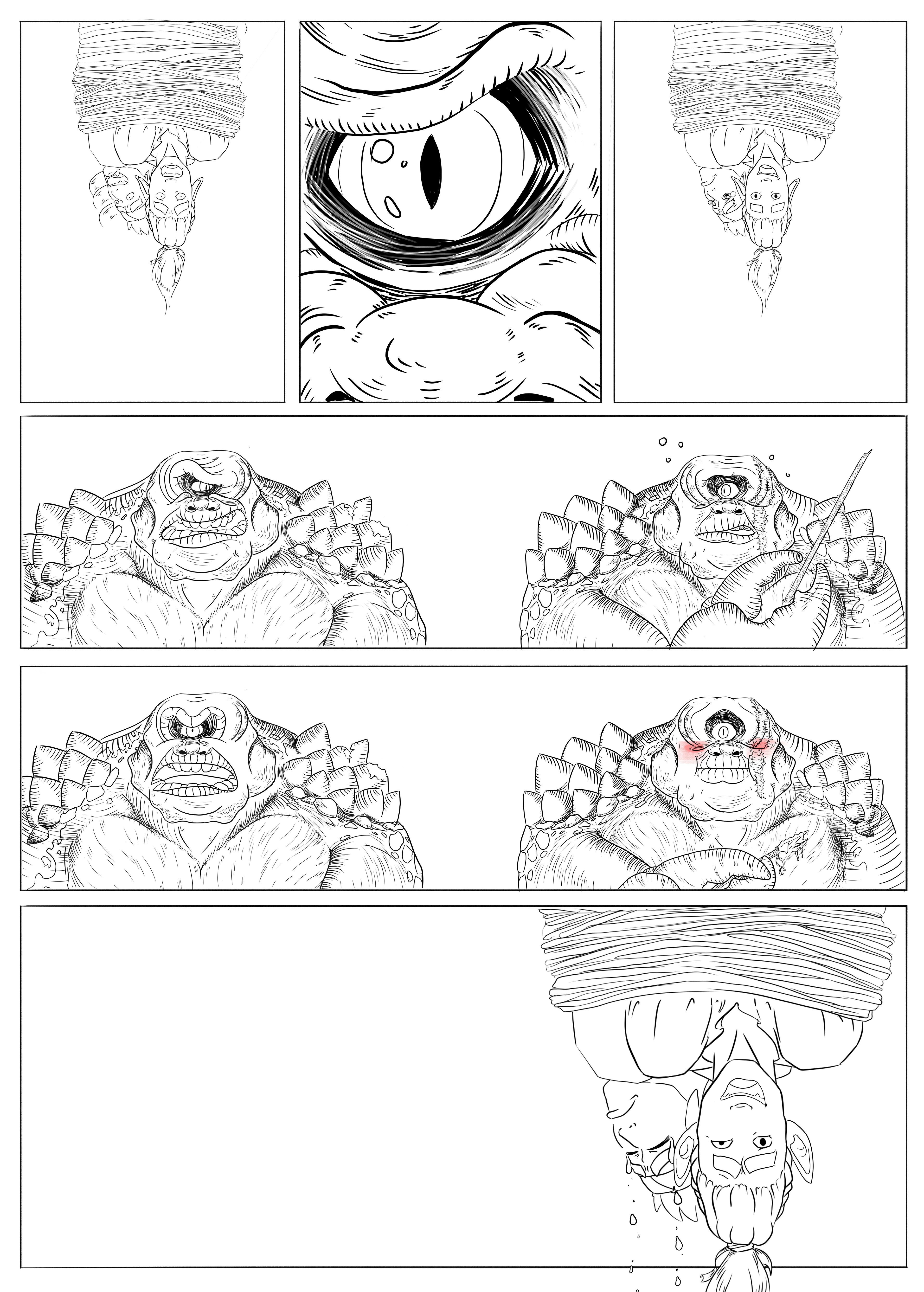 Here is how the page 3 pencils look like, done by Travis: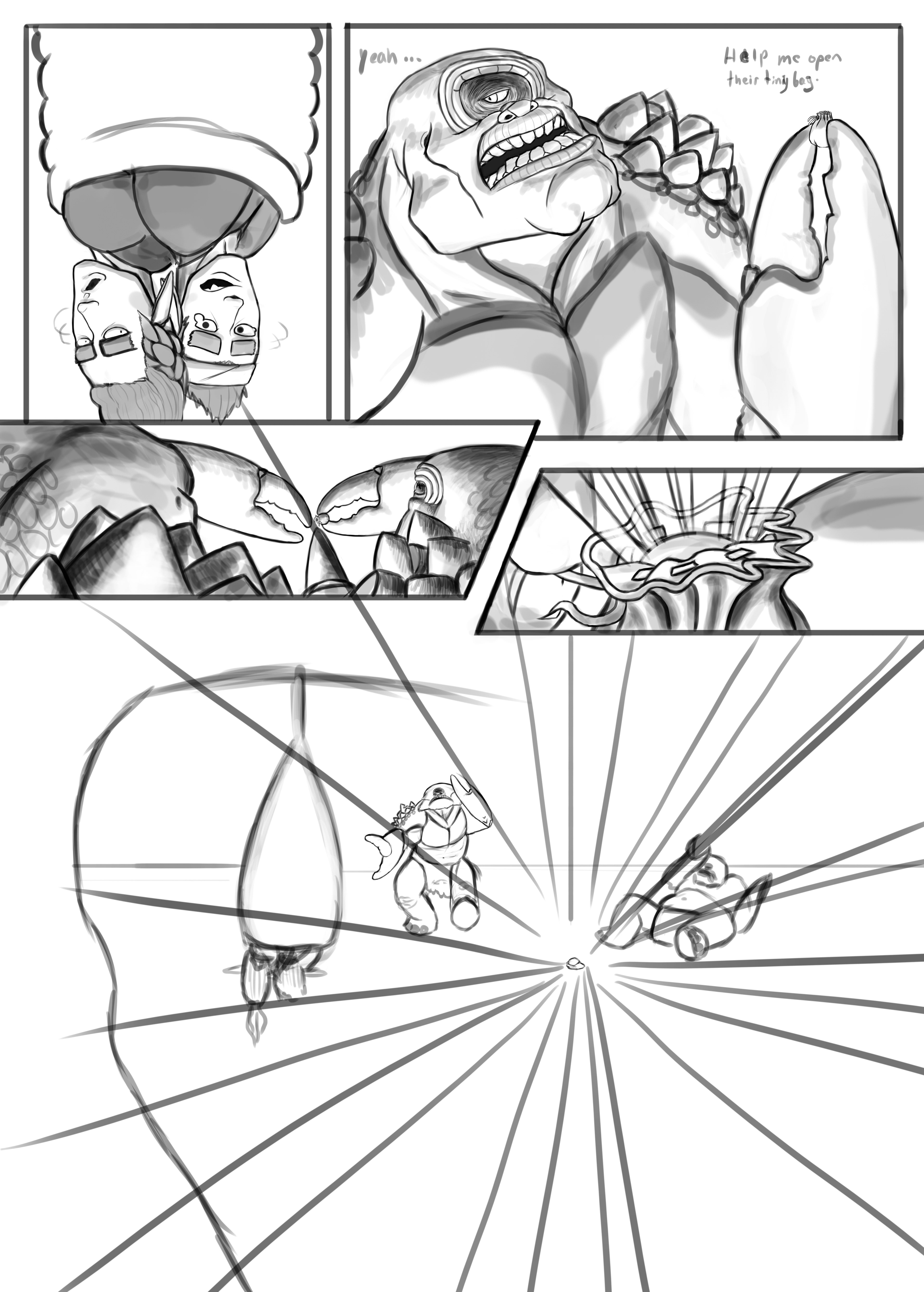 And finally, the silliest of thumbnails for page 4 and 5: